World's Most Prestigious Motorsport F1 is Changing Hands for $8.5 Billion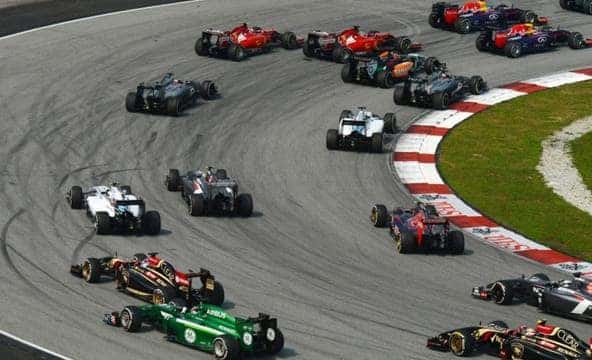 Many Mississauga drivers have probably heard of Formula One, the most prestigious motorsport brand around. F1 cars advertise Mercedes-Benz luxury sedans and high end watches and are synonymous with class and high quality. The Fédération Internationale de l'Automobile (FIA), the main international governing body for motorsport that runs it and CVC that owns it are selling F1's commercial rights to Liberty Media, a U.S. investor, for $8.5 billion. Supposedly the CVC had been trying to unload Formula One for a long time, which is hard to believe considering its enormous prestige.
The sale of Formula One to a U.S. investor may signal changes for the organization, though. Taking place in two separate stages, the $8.5 billion sale will keep current CEO Bernie Ecclestone in his position, but in the second stage this could change. The current Formula E head, Alejandro Agag, could be put into the CEO chair.
F1 races are taking place all over the world this year, as they do every year. From Canada, China, Russia, Australia, Bahrain, Monaco, Spain, Britain, Baku and Hungary to Belgium, Japan, the U.S., Malaysia and Singapore, the F1 name sure does get around. Each country puts on its own grand prix and they all strive to land the upscale race even though financing one can often be difficult. But just like the Olympic Games or other prestigious international events, the lure and excitement of hosting one can often outweigh the practical challenges it presents.
Around the world racing enthusiasts now wonder whether Formula One will become more popular to North Americans after the sale is complete and the Liberty Media has full control of commercial rights. Will more Grand Prix suddenly be put on across North America? Will any promotional initiatives be part of their plan? No one knows for sure, but Austin, Texas is one city that this might make a difference to. The U.S. Grand Prix is held in their city at the Circuit of the Americas, but since the Texas state government pulled its financing from the event, it's going to be difficult to pay for.
A new American Haas F1 team introduced to Formula One this year, with French and Mexican drivers and Ferrari helping out with development of the car. Lots of exciting changes are ahead for Formula One, so stay tuned to our blog as we keep you up to date!