Jeep Grand Wagoneer vs Wagoneer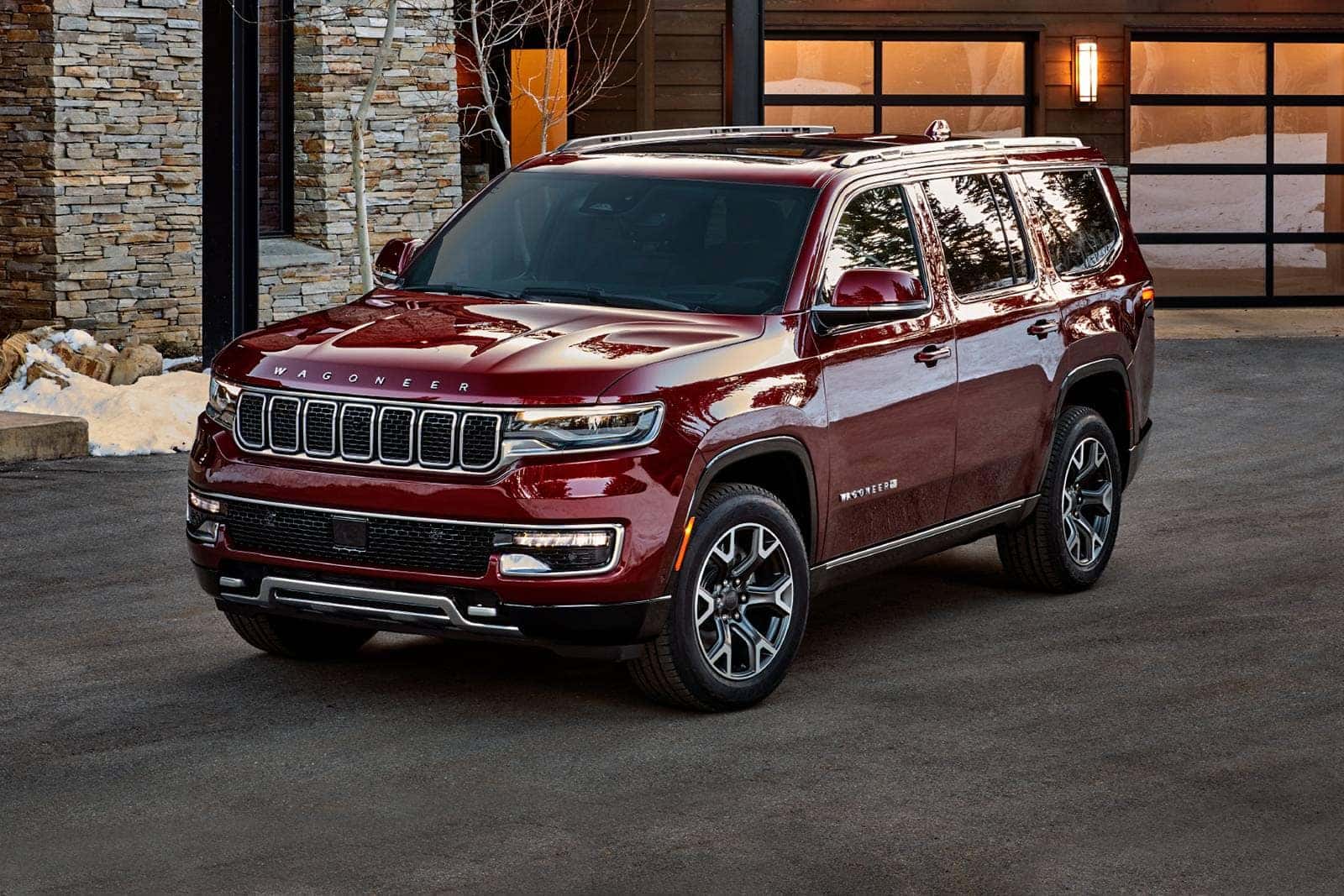 We know you've been patiently awaiting the arrival of the new 2022 Jeep Wagoneer and Jeep Grand Wagoneer. Now that it's time to get your hands on one, which Jeep is right for you? At Team Chrysler, we are just as excited about these exceptional new additions to the 2022 Jeep lineup as you are. We are here to help you decide whether the 2022 Jeep Wagoneer or the 2022 Jeep Grand Wagoneer is right for you. Learn more about what makes these vehicles so special, no matter which one you choose, get ready for power, performance, and luxury.
Looking for a Jeep Wagoneer or Jeep Grand Wagoneer for sale in Brampton? Contact a member of our expert sales team today and be the first to know about inventory updates.
What Features are Similar in the Jeep Wagoneer and Jeep Grand Wagoneer?
The Jeep Wagoneer and Jeep Grand Wagoneer share many similarities and are both exceptional SUVs. Both the Wagoneer and Grand Wagoneer are full-sized SUVs that offer three-row seating and an abundance of cargo room. Interiors in both SUVs are striking and desirable leaving nothing to be wished for while the exteriors are timeless and tough-looking.
Though there are differences in the capabilities of the Jeep Wagoneer and the Jeep Grand Wagoneer, neither will disappoint you. Both offer outstanding, best-in-class towing capacity with 10,000 lb max towing capacity for the Wagoneer and 9,850 lb for the Grand Wagoneer. Marked engine differences between the Wagoneer and Grand Wagoneer is a 6.4L V8 engine for the Grand Wagoneer and a 5.7L V8 engine for the Wagoneer.
What Makes the Jeep Grand Wagoneer Special?
Beyond some capability differences, what truly makes the Jeep Grand Wagoneer stand out from the crowd is its unmatched luxury. You're going to want to see the 2022 Jeep Grand Wagoneer for yourself and experience all it has to offer firsthand. With premium features everywhere you look, there is nothing you won't love about the Jeep Grand Wagoneer.
Some of the many luxurious features you will find in the 2022 Jeep Grand Wagoneer include the following, just to name a few.
Real leather, wood and metal trim boasting artisan-level craftsmanship
McIntosh MX1375 Reference Entertainment System
Ambient Light Colour Control
Uconnect® 5 Nav Multimedia Centre With 12-Inch Display
Luxury and attention to detail in every element
How to Finance a Jeep Wagoneer or Finance a Jeep Grand Wagoneer in Brampton?
If you are ready to get yourself behind the wheel of a Jeep Grand Wagoneer or Jeep Wagoneer, don't hesitate in reaching out to the experts at Team Chrysler. Both the Wagoneer and Grand Wagoneer are available and in stock now. Call us at 905-819-0001 and ask for Kian to book a test drive. We look forward to helping you source your dream Jeep while providing the perfect Jeep Wagoneer financing solution.