Jason Bourne Drives a 2016 Dodge Charger in Latest Movie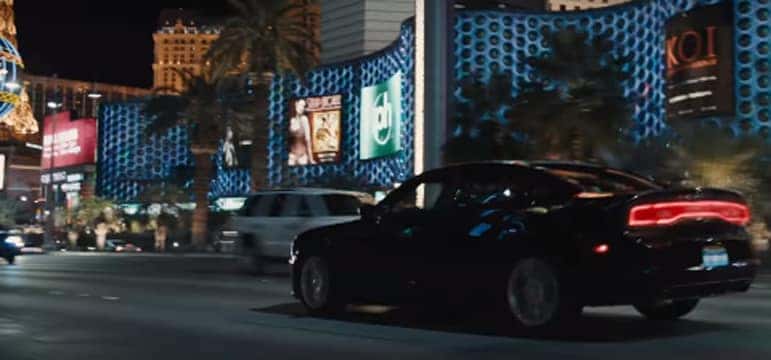 The new movie 'Jason Bourne' starring Matt Damon is an action thriller that Mississauga movie fans can't wait to see, and it's understandable why. It's the crashes, speed and sheer adrenalin working on you. Keeping fans on the edge of your seats is par for the course now for the makers of the Bourne movies. The acting, writing, directing and hair-raising action scenes are all part of the fun. We took a closer look at the famous car chase scene on the Las Vegas Strip to find out what it is about wrecking cars that draws millions of fans across the globe.
While we don't wreck our own cars, we love to watch movies where other people destroy theirs. Wrecking a total of 170 cars was easy, according to movie producer Frank Marshall. He did have to cover the bills afterwards though.
What else is it about chases of the famous former CIA assassin that we can't get enough of? First off, the
2016 Dodge Charger
that Jason Bourne is driving is pretty cool. Another thing is watching our favourite characters do things we can't do. Not only do we never crash our cars, we do everything we can to avoid ever getting into a crash. But every single Mississauga movie-watcher who sees Matt Damon win against the bad guys will all be thinking the same thing. We're glad once again that evil-doers don't run the show, and they are neither powerful nor courageous. They are cowardly and doomed to failure, and their hateful acts just show their weakness.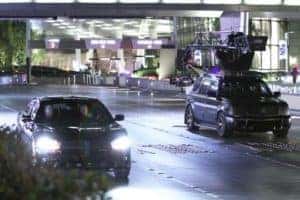 Creating scenes with out-and-out mayhem and full-on car destruction can't be that simple. According to Matt Damon, "We would shoot all day. And the second unit would go out and start blowing stuff up," he said. "I would stand at our window and watch. It was like, "I know it's time to go to bed, I have to get up at 6 a.m. But I just want to see this." "
All of the Jason Bourne movies have had great chase scenes that took place in Paris, Tangier, Moscow, and now Las Vegas. The Bourne series is known to have never shut down a main thoroughfare even once.
Check out this chase as it begins at a faux technology conference at Aria, called Exocon. Bad guy Vincent Cassel assassinates an ubernerd played by Riz Ahmed, and flees in a SWAT vehicle. Bourne gives chase in a black Dodge Charger and all hell breaks loose.