Is the Chrysler 200 still in production?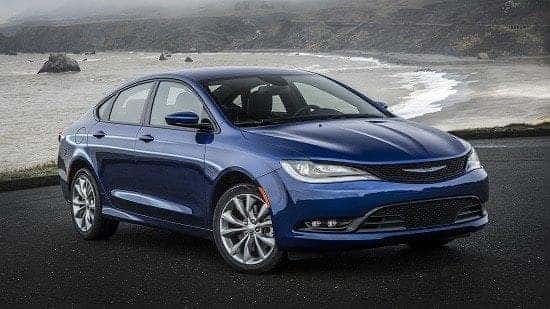 No, the Chrysler 200 sedan is not still in production. The last one rolled off the Sterling Heights production line in 2016. It was FCA's way of cost-cutting, paired with giving drivers what they want. SUVs and trucks are bigger money-makers for FCA and they're what people want to drive. The demise of the 200 follows the Dodge Dart into history.
After a year of renovations the Sterling Heights plant was fitted for Ram 1500s and Jeeps. FCA added 700 jobs as part of a $1.48 billion investment in the re-tooled facility. The cash injection will also include a renovated paint shop, test track and will support 4,600 employees.
Does Team Chrysler carry any Chrysler 200 vehicles?
Team Chrysler carries used Chrysler 200s in their Mississauga location, serving Brampton, Oakville and Toronto. Call Team Chrysler at 905-819-0001 or visit the dealership located at 777 Bancroft Drive, Mississauga, at the intersection of Britannia Road and Mavis Road in the Heartland Area.