How Fast Can a V8 6.2 HEMI Hellcat Engine Go?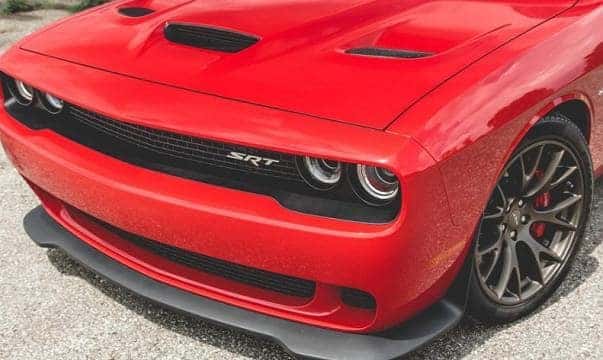 Powerful Hellcat Engine Tests at 202 Miles Per Hour with 707 Horsepower
Everyone wonders just how fast a V8 Hellcat engine can go, and Mississauga drivers who are enthusiastic about the Dodge Charger, Dodge Challenger and Jeep Grand Cherokee Trackhawk are no exception. The supercharged 6.2 Hemi delivers 650 lb-ft of torque and has 707 horsepower. Back in 1970, a Dodge Charger Daytona went over 200 mph with a 426 HEMI V8 Hellcat engine, and we're all anxious to see what the new Hellcat engine will do. Supposedly the Hellcat Challenger has gone up to 202 recently, and the final word is not out yet.
What Makes the V8 6.2 HEMI Hellcat So Great?
There are a lot of different reasons that the Hellcat engine is so superior, and top Chrysler engineer Chris Cowland has told a few secrets about what makes it so powerful:
• Over 90% of the 6.2-litre Hellcat engine's design is new and includes new aluminum pistons to handle combustion pressure, connecting rods to secure clamping, new 24-mm wrist pins to minimize friction, and cast-iron blocks with larger cooling areas to support increased power
• Using an iron cylinder block supports the Hellcat engine's intense loading
• Intense heat in the 6.2 HEMI Hellcat is handled by large intake and exhaust valves that are heat-treated and have hollow stems
• Back-driving of rotating components in the engine is prevented by a one-way clutch on the input shaft of the blower
• Asymmetrical rotors on the twin-screw supercharger spin at different speeds due to the 3:5 ratio phase gears and an interlocking configuration
• Special engineering creates the supercharger noise through a combination of exhaust sounds, a whining engine sound and a loud intake whenever drivers hit the gas
• The HEMI V8 Hellcat engine is kept cool with a 250-watt, thermostat-controlled electric pump and heat exchangers, which move 45 litres of coolant each minute to keep temperatures down – with the water/antifreeze mixture, it's kept at 100 degrees F
• Fuel injector orifices drilled at a 20-degree angle allows up to 630 cc of gas to be delivered through 8 fuel injectors to the thirsty Hellcat engine
• Standard Hellcat engine equipment includes high capacity engine oil cooler, and Pennzoil Ultra Synthetic oil that has Ow40 viscosity is used
• Two different transmissions are available with the Hellcat V8 engine, the ZF/TorqueFlite 8-speed automatic or the Tremec TR-6060 manual transmission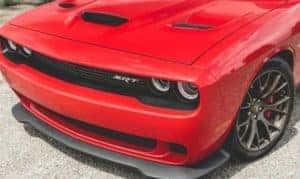 Where Did the Hellcat Get its Name?
The Hellcat name came from a Grumman fighter plane that was used during the Second World War, and it downed more enemy planes that any other Allied naval planes ever did. With 12,200 Hellcat planes being manufactured in just over two years, they destroyed a total of 5,223 aircraft from the enemy and had a victory loss ratio of 19:1. Most of the Hellcat planes that were lost had accidents during training or problems during transport.
The company that had originally made the Hellcat was bought in 1987 by Chrysler. Originally the "HellCat" identity was only a code word used for internal project purposes, along with other names like Apache (for the 6.4 HEMI), Eagle (for the 5.7 HEMI) and Hurricane (for the 4-cylinder). But due to its formidable power and speed, the Hellcat name became a legend.
See a Supercharged Hellcat Engine in Action in a 2015 Dodge Challenger SRT