Full Guide of FCA Chrysler Canada Employee Pricing Discount Program | Team Chrysler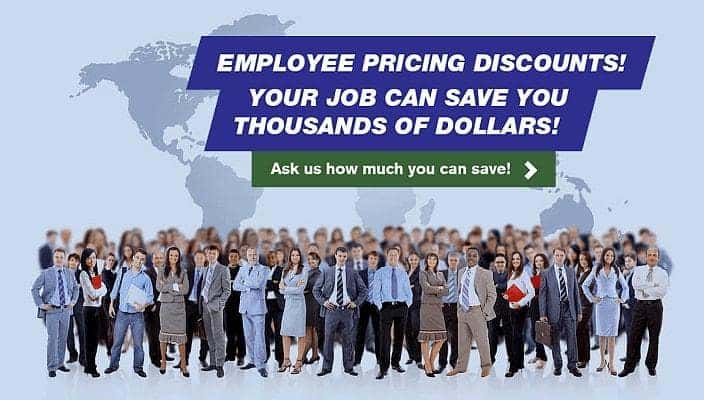 Here at Team Chrysler, we like to keep our customers informed so that they can enjoy the best in service and new vehicle pricing in Toronto, Mississauga, Oakville and Brampton. In Ontario, Canada, we offer something called the Chrysler Family Discount, an employee pricing program available to qualified individuals.
Question: What is Chrysler Family Discount? 
Team Chrysler welcomes all eligible participants who qualify for our great
EMPLOYEE PRICING PROGRAM
! This program offers ALL Chrysler Employees, Chrysler Affiliates and RETIREES – Employee Pricing! You pay
cost
for your vehicle. We serve All the Greater Toronto Area, Mississauga, Brampton, Hamilton, Guelph, Kitchener, Waterloo, Barrie, Oshawa, Ottawa, Cambridge, Oakville, Burlington, Vaughan, Sudbury, Timmins, London, and more!
Question: How much is the Chrysler friends and family discount?
If you qualify for the Employee Pricing discount under the friends and family category, you pay cost for your vehicle. That's it: cost. It's an amazing deal and you can learn more details about it right here.
Where is Team Chrysler? Team Chrysler is located at 777 Bancroft Drive in Mississauga, Ontario near Britannia and Mavis in Heartland.