Fix a Flat Tire Yourself with the Handy Emergency Tire Repair Kit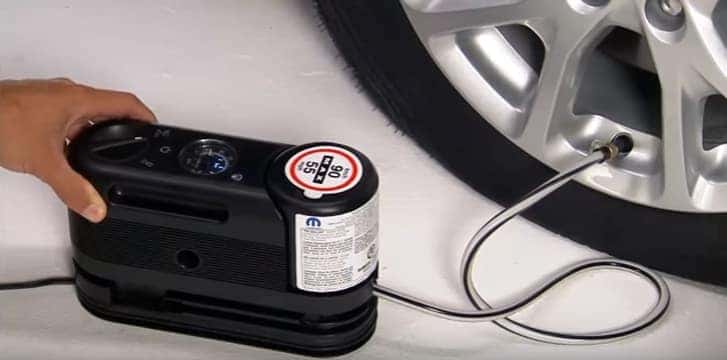 Just imagine you are driving along a favourite Mississauga road or nearby highway feeling free and comfortable in your Dodge, Chrysler, Ram or Jeep. Suddenly you feel your vehicle bumping in a rhythm that's all too familiar – your tire has blown and you have to get it fixed! But with the emergency tire repair kit that comes with all makes and models we carry as well as the Hellcat and Viper, you don't have to worry!
Now if you get a flat tire on the road while you're in your Chrysler, Dodge, Jeep or Ram, the tire repair kit will get you back on the road in no time. Here are some brief steps outlining what you can do to fix your tire and get your vehicle on the road again.
You can save a lot of time and energy if you know how to use the emergency tire kit in the event of a flat tire. First you have to find the repair kit located on the left side of your trunk so you can fix the tire yourself.
If you have roadside assistance with your vehicle, you can get assistance quickly, so check your owner's manual to see if you have this. But if you don't, you don't have to worry! In the event of a flat tire, just pull over to the side of the road to a safe area. Then turn on your hazard lights, positioning your flat tire in a way that the valve is close to the ground. Then put the transmission in gear, set the parking brake and turn off the ignition.
Once you retrieve the repair kit, connect its hose to the stem of the valve on the tire. Then plug the power chord into the 12-volt outlet which is located below your HVAC controls.
Watch this video to get acquainted with each step involved in repairing your tire and checking the tire pressure.
​