Dodge Grand Caravan, will it discontinue?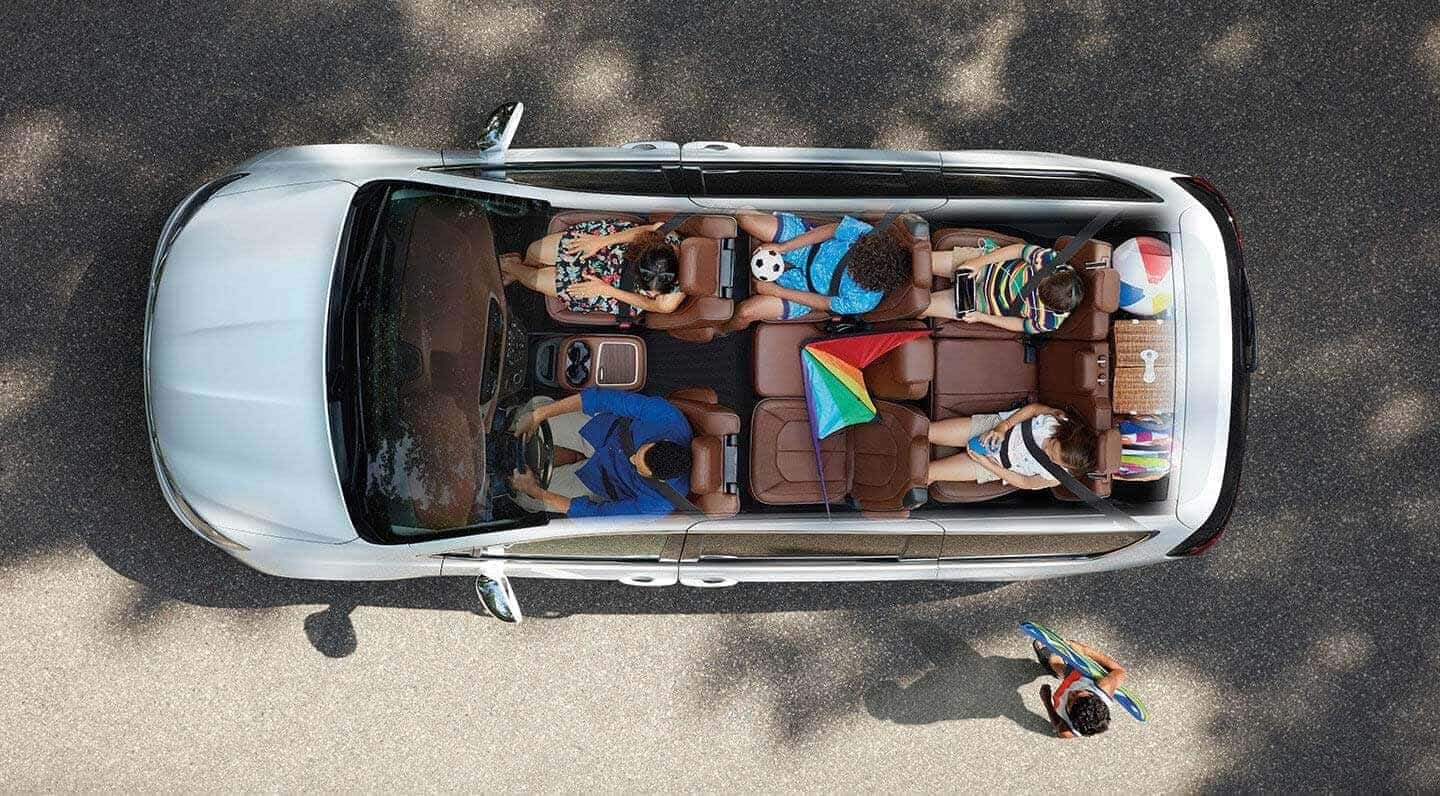 Dodge Grand Caravan Sticking Around as Full-Sized Crossover Gets Put on Hold
It's hard to mess with a good thing, and that's what Sergio Marchionne, CEO of Fiat Chrysler Automobiles alluded to when he indicated that FCA will continue to sell as many Dodge Grand Caravans as they can. A crossover based on the Chrysler Pacifica was rumoured to have been planned for production, but FCA has now put those plans on hold.
This is happy news for many Mississauga families who love the Dodge Grand Caravan as well as its price. There really is no better minivan with as many features for an entry level cost, and between its ample storage system and vanishing Stow 'n Go seats to its state-of-the-art technology, there is no better value around. Your favourite minivan is now slated to be produced right into mid-2019.
New Full-Size Chrysler Grand Caravan is Built & it's in stock now
It wasn't hard for many Chrysler fans to get super excited by the possibility of a full-size Chrysler Minivan modeled on the new Chrysler Pacifica. Production of the new model was scheduled to start as soon as 2018 at the Fiat Chrysler Automobiles plant in Windsor. This was seen as an ideal strategy to compete with the full size crossovers in the market right now, such as the Buick Enclave, Nissan Pathfinder, Ford Explorer and Toyota Highlander. But it's to take advantage of a continued revenue steam from the Grand Caravan that those plans have been put on hold.
 Chrysler indicated that plans were to have included a plug-in hybrid, using a 3.6-litre V6 engine with a 16 kilowatt-hour lithium-ion battery and variable transmission with electric-powered capacity. Using electric power in the Chrysler Pacifica hybrid, the powertrain allows up to 30 miles to be traveled.
The Dodge Grand Caravan has been a continual top-seller, and at its entry-level price it's not hard to understand why. About 70% of Canadian minivan sales now come from the Grand Caravan alone, and continuing to manufacture the affordable people mover is good for Mississauga drivers.
 Dodge Grand Caravan Not Ready for the Graveyard Yet
So although many expected that the Dodge Grand Caravan was headed for the graveyard this year, and that a full-size crossover would replace it, it's just not meant to be.
Some Chrysler fans still yearn for the development of a full-size crossover that would result from Fiat Chrysler Automobiles' enhanced product development. Chrysler still plans to develop a mid-size crossover during the next five years, to compete with the GMC Terrain, Ford Edge and the Chevrolet Equinox.
According to Joe McCabe of AutoForecast Solutions, the Grand Caravan minivan sales outnumber the Town and Country by five to one. The Grand Caravan is the popular, low-cost choice of drivers right across Canada.
Contact us today to find out more!