Car Insurance Calculator, Comparison & Quotes | Ontario, Canada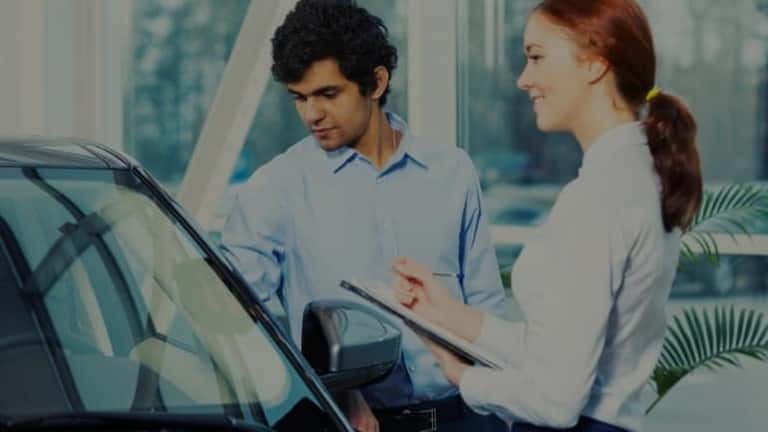 When you live in Mississauga, Brampton, Oakville or Toronto, it can sometimes feel like a good chunk of your money goes to insurance. Car, home, tenant, life, professional, it all adds up. While many people forego life insurance, the Canadian government makes sure you can't do that when it comes to auto insurance, which is mandatory. Drive without insurance and you may find yourself facing heavy fines. In addition to those fines, your license may be suspended, and your vehicle impounded. Still feel like taking a chance?
What is liability insurance for a car in Ontario?
In Ontario, active standard car insurance is mandatory, and that includes liability insurance. It covers any damages to property or another person due to an auto accident. The minimum coverage for liability coverage is $200,000 in Ontario but you may want to increase your limit. Check the coverage to make sure that you are adequately protected for your individual situation. Court expenses for a third-party at-fault liability suit are steep indeed for instances of negligent driving and collision.
Liability coverage protects you against property damages and injuries to others due to an accident where you are at-fault. Liability coverage may not pay for your personal medical expenses; third party liability coverage is there to protect the policyholder regarding legal responsibility of the driver or owner of the car. If your friend borrows your car and causes a collision, the other party can indeed sue you. You could then submit a claim for those losses under your liability protection.
What if I have an auto accident in another province?
If you have an accident in a province with a higher minimum coverage requirement – say $500,000 – and you're insured for Ontario's required $200,000, worry not. Your insurance company will honour the higher amount.
Does the type of car I drive affect my insurance rates? 
Are you thinking about buying a
"high risk" vehicle
? Certain vehicles are known to insurance companies as prime targets for vandalism and theft. Before you buy, check with your insurer to see if your new car is on that list. If yes, you'll pay a higher insurance premium. Check the safety record of your car and additional information by contacting the
Insurance Bureau of Canada. 
How can I lower my car insurance premiums? 
Everyone loves a discount. Many insurance companies will do their best to get you discounts on your auto insurance where possible. If the vehicle you're insuring already has safety features such as anti-theft devices, alarm systems, Anti-lock brakes, child safety locks, and dual airbags, you might qualify for a discount.  You can save money month to month or annually by increasing your deductible (i.e., your share of the cost of a claim). If your car is older, drop the collision insurance. If you already have home or business insurance, ask about discounts for packaging the two with the same provider.  Acquire a policy you can afford that provides you with sufficient coverage. Take your time making a decision, letting companies know you are shopping around.
What are the standard types of car insurance available?
For standard driving, you'll be looking at liability and comprehensive and collision insurance. Differences  between these types of coverage can be sizeable, so it's important to know what you'll actually need beyond minimum government requirements. Liability is the most basic level of insurance available. It covers the costs that you're liable for in the event of an accident. Comprehensive and collision cover those costs, as well as theft or fire. It will also cover damages if your car is stolen.
Are there other kinds of car insurance I should know about?
In addition to minimum liability and comprehensive and collision coverage, there are other types of automobile insurance. All perils insurance is good for instances where, if damage is caused while your vehicle was stolen by someone in your household (it happens) or someone you've hired to drive your vehicle, such as an employee, you're covered. Specified perils coverage pays only for losses caused by perils specifically listed in your provider's policy. Be very clear with your insurer about what is and isn't covered no matter which type of insurance you have. A good provider has no problem explaining policies to customers so that they know exactly what they are purchasing.
Who has the most expensive car insurance in Canada and why?
Ontario has the most expensive car insurance in the entire country. Hold your jokes, Saskatchewan drivers! The average annual premium for car insurance in Ontario is $1281, compared to the cheapest, which is Quebec at $642 per year. This is, so we're told, due to the high frequency of claims, lawsuits, and injuries, and because of the high level of fraud and organized crime affecting private insurance companies. About 4.5% of our disposable income goes to auto insurance here in Toronto, Oakville, Brampton and Mississauga. Ouch!
How do I get insured as a new driver?
In Ontario, we have a 3-step graduated licensing system. While you are classified as a G1 driver, insurers do not rate you.  In order to be insured, you must be on someone else's policy, and that person must be a G2 or G licence driver. They can be a friend or family member. G1 drivers cannot be listed as the main operator of a vehicle. While you can definitely purchase a car with a G1 license, you cannot drive your vehicle without Ontario's mandatory insurance and a G2 or G level driver in the vehicle with you.
How important is doing my homework when it comes to auto insurance?
The insurance rates hub lowestrates.ca recently put together a report, in which it was discovered that a whopping 37% of Canadians who have car insurance did not spend ANY time researching and comparing rates before purchasing a plan. In Ontario, where car insurance is the most expensive in Canada, we hope that number is a lot lower. Do your homework, fellow drivers!