Bad Moms Movie Features Chrysler Pacifica Minivan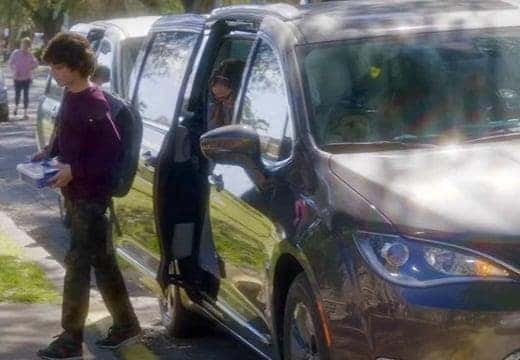 The
Chrysler Pacifica
is featured in a just-released movie starring Mila Kunis called Bad Moms. This movie makes the Chrysler Pacifica minivan shine in its leading role as a modern and convenient family hauler with class, flexibility and high-tech superiority all in one. In the movie, Mila Kunis plays a harried and overworked mother of overachieving children, who, together with her two stressed-out friends, trades in her Pacifica for a muscle car.
​
The minivan's functional, flexible features combined with its superlative power and style make it fully deserving of every second it's in the spotlight. Starting with its alluring Stow'n Go seats, Uconnect theatre and superb styling the Pacifica is featured along with other stars, all of whom have roles to play with their vibrant personalities. Mila Kunis doesn't only drive a Pacifica in the outrageous comedy already getting great reviews, she also gets behind the wheel of a vintage 1970 Dodge Challenger as the story develops.
In a unique stardom, the Chrysler Pacifica minivan is joining legions of glamorous Hollywood stars and playing leading roles in current commercials as well as movies. The Chrysler Pacifica has been very popular in ads starring Jim Gaffigan and his five lookalike kids as well as Seth Meyers in equally adorable commercials cleaning up after his dog with the handy Stow'n Vac, Pacifica's in-vehicle vacuum. Whether families are big or small, clearly the Chrysler Pacifica is making its mark by conveying its excitement as a modern, high-tech and all-round fantastic vehicle to own. As a character in Bad Moms, the Pacifica simply shines and glitters in its beautifully styled, high-tech glory.
After its appearance near the beginning of Bad Moms, the Chrysler Pacifica gets traded by the harried, exhausted Mom and her two equally stressed-out friends for a muscle car, the wild and unpredictably powerful 1970 Dodge Challenger which is auctioned in Hollywood. This is how the movie trailer introduces it, but Mississauga drivers will have to go to the movie theatre this summer yourselves to find out what happens next. Bad Moms is one of those movies that just wouldn't be the same without Chrysler minivans and Dodge muscle cars playing starring roles.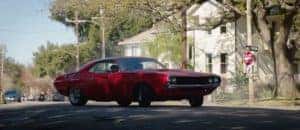 Team Chrysler is offering Low Financing rate on the Chrysler Pacifica. Click here to View our Pacifica Inventory