2022 Jeep Wrangler Rubicon 392 Hemi with V8 for Sale in Mississauga, Brampton, Toronto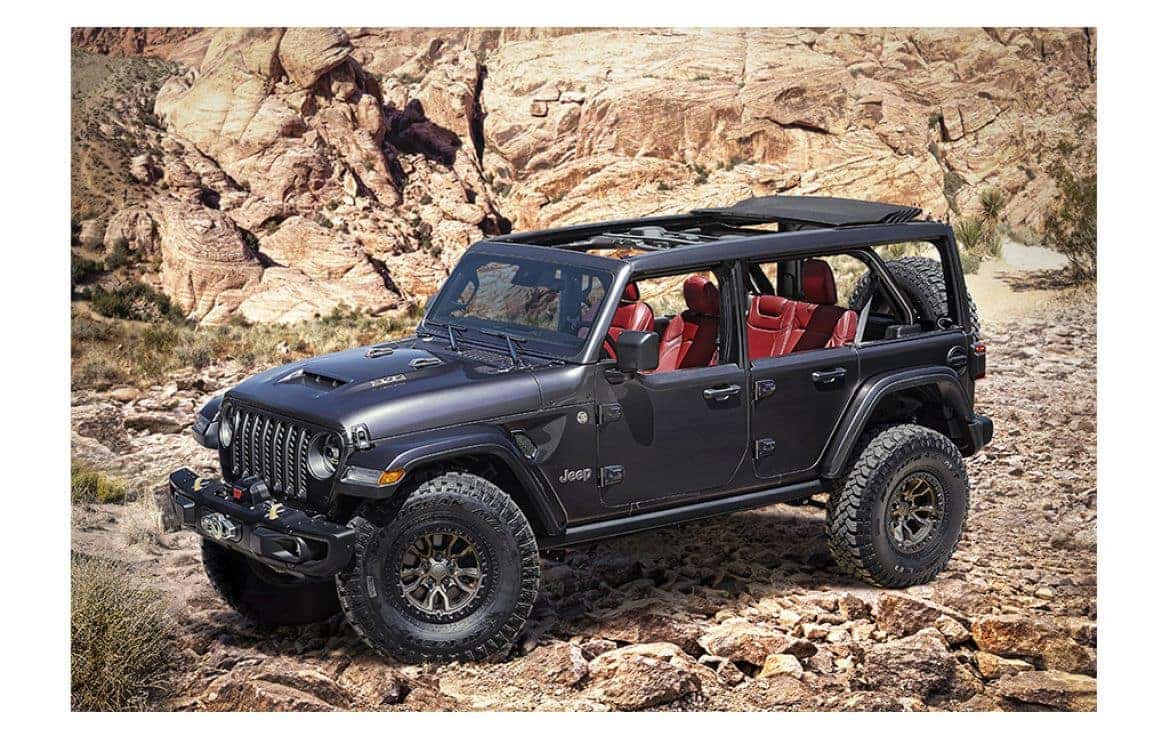 The 2022 Jeep Wrangler Rubicon 392 Hemi V8 has arrive at our dealership. At Team Chrysler, we could not be more excited about this incredible new addition to the 2012 Jeep lineup, and we know you will be too. We are ready for next-level fun, performance, and adventure in your new 2022 Jeep Wrangler Rubicon 292 V8 Hemi. Call us at 905-819-0001 to test drive it.
Why You Need the New 2022 Jeep Wrangler Rubicon 392 Hemi V8
Jeep is a classic brand with a cult following like none-other. Known for its rugged off-roading performance, the Jeep Wrangler is a top pick among Jeep lovers. The 2022 – 2021 Jeep Wrangler Rubicon 392 V8 Hemi pushes performance and fun to its limits making it the one you will want to get your hands on. This has been a long-awaited addition and the time to get yours is nearly here.
Top Features of the 2022 Jeep Wrangler Rubicon 392
The Jeep Wrangler 392 is impressive to say the least. With a V8 Hemi engine, it boasts 470 horsepower and can go from 0-60 mph in just 4.5 seconds. This is a heavy duty off-road SUV that is ready to tackle any adventure you throw its way. Trail Rated® it is ready to tackle an off-road terrain, if you can dream it, it can do it with it exception 4×4 capabilities.
You should also look forward to some sleek and stylish new features such as Rubicon 392 embroidered on premium leather seats and exciting tech features. The 2022 Jeep Wrangler Rubicon 392 will come equipped with Uconnect 4C Navigation with an 8.4-inch touchscreen.
For the first time ever, you can also get excited about direct from factory half doors making your adventures more fun while always keeping your safety and the safety of your passengers in mine. Don't miss out on your chance to get your hand on this exceptional new Jeep.