2022 Ram 1500 TRX for Sale | Mississauga, Brampton, Oakville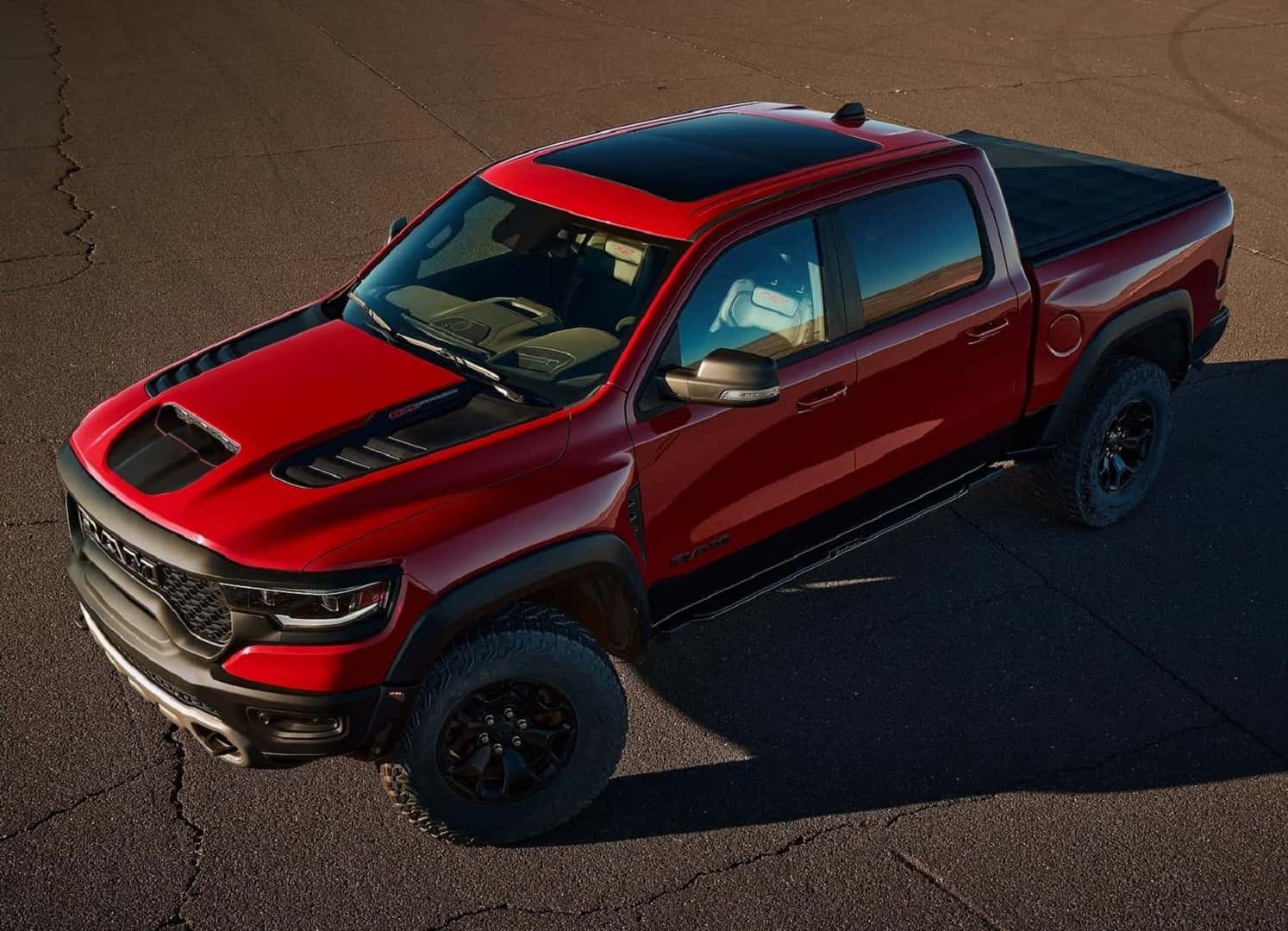 Big News for Ram Lovers!
It is here my friends, the new version of the Ram 1500 truck is poised to ram down the doors! Not only is it getting ready to make an entrance it is doing so with grace, styled after the Rebel TRX off-road beauty brought to us by Ram in 2016. They have officially created a Rebel Hellcat Truck and called that beast the TRX ." This is big news. Now this new Ram 1500 or rather the two models will be up for grabs at the Toronto, Brampton, Oakville, Mississauga, Barrie, Heartland or Burlington Team Chrysler locations.
On the other hand the Ram TRX variant will have 702 horses to race with, as it uses the same engine that has powered the Challenger, Charger and Grand Cherokee Trackhawk vehicles. The Ram TRX will have a 6.2L supercharged V8 engine, 702 horsepower and 35-inch off-road tires.
It has been tinkered with a tad. There have been a few tweaks to the chassis in order to compensate for the extra power boost it pumps out. And when the Ram 1500 needs to skid to a stop it will be made infinitely easier with the eight rear lug wheels and the six lug wheels installed up front. And power is not the only plus in this design. There have been a few improvements to suspension, steering and aesthetics to this performance version of the Ram 1500 and we are so pumped to see it!
These are definitely some intriguing details but we are still in the preliminary stages, so more details about the two Ram 1500 trucks can only be considered guesswork. The TR version is likely to be built for a little off road adventure while its more demure brother may do better sticking to the sunny side of the street. However it can be said that the FCA is really going to be getting the most from that 707hp engine and fitting any future vehicles that drive out of Ram's doors is quite exciting to speculate over.
Call us at 905-819-001 to order your Ram TRX today.