Used Ram 1500 EcoDiesel for Sale | Mississauga, Brampton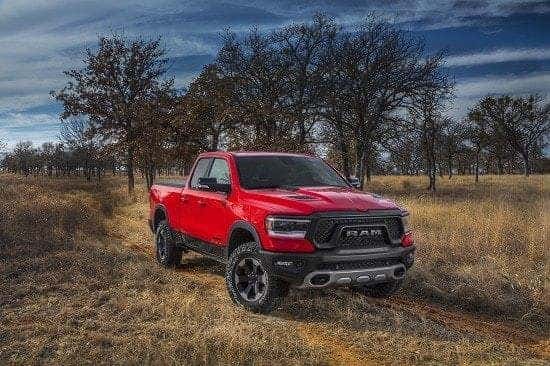 The new Ram 1500 EcoDiesel with a revised 3.0 turbodiesel V6 is cause for a lot of chatter around the water cooler these days. Its 480 lb-ft of torque shames the Chevy Silverado diesel by 20 lb-ft and the Ford F150's Power Stroke diesel by a whopping 40 lb-ft of torque. Ram is also boasting that the EcoDiesel will be the most fuel-efficient half-ton in its class. 
The EcoDiesel is 14 per cent more powerful, reaches full torque at 1600 rpm, has a maximum tow rating of 12,560 lbs and will be available in all 2022 trims, including the Rebel. The Ford F150 diesel is tow rated to 11,400 lbs and the Chevy Silverado diesel has a sad rating of 9,700 lbs. 
A promising slate of upgrades has inspired Ram to dub the latest EcoDiesel as a third-generation model. 
 
Here's a list of upgrades: 
*Redesigned cylinder head and intake ports improve incoming air

 

*Aluminum pistons have been upgraded and use thinner rings and a low-friction coating on the wrist and   side skirts

 

*Compression ratio has been increased from 16.0:1 to 16.5:1

 

*Injectors have been optimized with the new combustion chamber

 

*Wrist pins are slightly offset to reduce noise, vibration and harshness

 

*Redesigned exhaust-gas recirculation system boasts a new dual-loop design which increases       fuel efficiency

 

*Water-cooled turbocharger also improves efficiency and responsiveness

 

*Dual vacuum pump system now uses electric and a revised mechanical low-friction pump also improves   efficiency

 

*Compacted graphite iron block and forged steel connecting rods and crankshaft boost strength and   durability

 
What is the address for Team Chrysler? 
Team Chrysler is located at 777 Bancroft Drive in Mississauga.