2022 Jeep Wrangler Ecodiesel for sale now in Mississauga, Brampton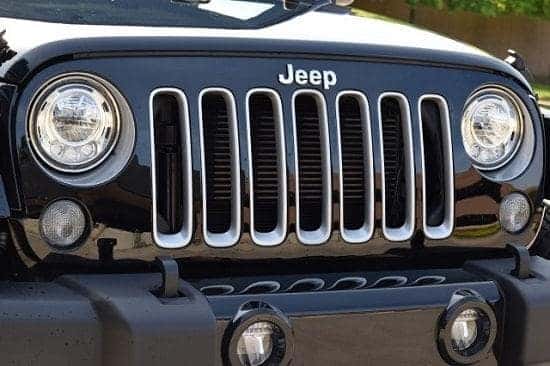 Built Bigger, Built Better!
Stop me if you've heard this one. The Jeep Wrangler has deep roots in capability, manoeuvreability and power. It has boldly gone where Jeep enthusiasts have dreamed, no, dared to drive. The Jeep has seen roads on craggy mountain strips, rocky forestland, boggy bush and snowy outback all in the name of adventure, excitement and pure I-said-I-could-do-it nerve. Now the Jeep Wrangler EcoDiesel with its tactical military beginnings is still making its mission to get the lay of the land. Now there is a new driving force to the Jeep Wrangler and it will be boldly going still, but it will be doing so less on the earth's dime and more in an eco friendly shade of green. The new diesel engine for 2020 has made this choice even more appealing and you will be able to make that choice at local dealerships in Toronto, Oakville, Mississauga, Brampton, Burlington and Heartland.
Whether you want boulder-ridden adventure or just a more exciting drive to work, this diesel engine will give you what you need. This was demonstrated recently on the highways and in the brush near Zion National Park in Utah. It proved just how much this diesel-powered pick up really has gained, even as an already seriously agile vehicle. What this really amounts to is the crazy amount of torque generated by the 3-liter turbocharged V6 EcoDiesel. Imagine the feel of horsepower under the hood combined with a whole 442 pound-feet of torque at 1,400 rpm. This is pretty wicked on its own but Jeep has paired this to an 8-speed automatic transmission that is specially calibrated to take on the extra torque. One drawback is that the EcoDiesel is an option only available on four-door models and there's no manual transmission, so it has limited configurations. Although the third-generation Dana 44 heavy-duty front and rear axles, normally only standard on the Rubicon, are now a given on every Wrangler EcoDiesel.
So what does this mean for the performance you can expect in everyday driving as well as on those off-road adventures? For one thing the added torque makes cruising your way into heavy highway traffic a cinch. It accelerates quickly enough to reach a desired speedway before getting to the end of the on-ramp. It also has no problem delivering extra kick to fly pass people poking along in the slow lane. And if there is one thing a Jeep Wrangler is built for it is to swiftly and smoothly navigate better than your average vehicle en route. There is some increased noise with a diesel engine, but it's not anything to deter things, even if you are driving letting the sun come down on you through the open roof, and that is a must when in a Jeep.
Of course there are a number of things that I would consider a must have on a jeep, not a Jeep unless you can ditch those doors and reconfigure to your delight. When it has left the highway for a beaten track, horsepower is obviously a major factor, but where it really counts is with the torque. As a dedicated off-road vehicle it has to have it in order to cope with the changes under the tires. The loose gravel, large rocks, and uneven terrain require significant torque that a diesel engine makes available to size up whatever you encounter on the road to adventure.
When you see advertisements for off-roading wonder trucks they make it seem like a forest trail or rocky mountain swath can be your next Nascar track. There are a number of reasons why this is not a good idea. When you are driving under these conditions the name of the game is not speed. It is about control. A slow pace has to be taken to go rock climbing in a Jeep. A typical gas-powered vehicle as well as a heavier foot is required on the accelerator to achieve enough torque to safely get a vehicle over anything in its way. That is especially if you want to make it home again in one piece, you and the truck.
After any obstacle has been surmounted you have to make it down slowly so can rapidly ease up on the accelerator to avoid speeding somewhere you did not plan to go. It is an acquired skill to manoeuvre a vehicle like this but the 2022 Jeep Wrangler enthusiasts who do are in it for the long haul and will get the most out of their truck and out of its escapades. For a new driver who's a stranger to the ways of the Jeep it is like driving with a new driver period. There will be many rough starts and stops but in the end you will get there. Thing to really keep in mind is that even well versed off-roaders can have a challenging time with it.
So, breaking it down having the gasoline booted in exchange for a diesel engine, means you can be much more light-footed on the accelerator and that may take some time to get used to. The maximum torque of a 2022 Jeep Wrangler EcoDiesel is measured at 1,400 rpm. The reason you don't have to be quite as aggressive is the amount of torque provided and also keep in mind it it comes in low on the rev range. It is all about control as the driver has an easier time modulating speed over changing terrain and challenges on the road.
What this really means is that the Jeep Wrangler is ready to go off-road under any circumstance, as the EcoDiesel engine makes it simpler to drive. So instead of stressing behind the wheel the driver and passengers can pump up the music, enjoy that cup of coffee, look out the window at the new and undiscovered landscape and relax. Look for the 2022 Jeep Wrangler with the EcoDiesel engine as it will arrive in dealerships this month.
Call us at 905-819-0001 or visit us at 777 Bancroft Drive to book a test drive.