Ram 1500 vs GMC Sierra AT4 | Mississauga, Brampton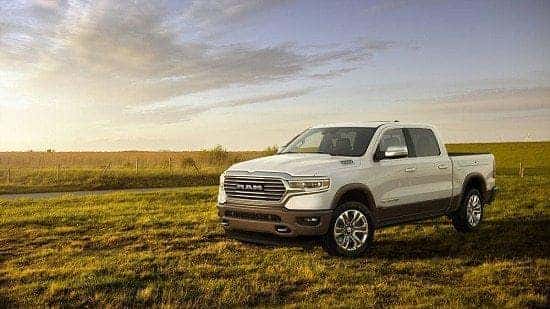 Growing up in small-town Saskatchewan, everyone you knew either had a truck or their dad had a truck. Weekend nights were spent cruising from the McDonald's on Railway Avenue to the A&W on Main Street. If you were in a truck owned by a teenager, it was likely in some stage of reconstruction, rescued from a junk yard on someone's farm. I don't think anyone ever finished working on those jalopies. They were always breaking down and being tinkered with by some pimply teenaged boy. Most were full of putty and primer, waiting on someday when they would actually get a paint job. "Someday" rarely arrived. If you were in a truck owned by your dad, it was something shinier and newer, but always more of a utility vehicle than your mom's much cushier four-door sedan. Barrie and Oakville truck owners, you may have similar memories. Toronto, you wouldn't have had a single main street to cruise down, but like many Torontonians, you're probably from somewhere else and you may have your own nostalgic jalopy experience.
Fast-forward to the future; times have changed and so have trucks. No longer are trucks simply utilitarian and frill-free. Ram leads the pack in creating the perfect marriage of luxury and practicality. In some areas, the Ram 1500 Longhorn beats out most luxury vehicles coming out of Germany, these days. Front and centre in the perk department, is its 48-volt lithium ion battery designed to take care of the high-power infotainment system and smooth out the drivetrain. The Audi A6 and A7 Sportback sedans are the first to come out with this technology, but Mercedes has yet to catch-up. Ram has a huge 12.0-inch touchscreen, stitched leather interior and lots of genuine chrome that beat any Audi on the market for luxury and style.
Comparing apples to apples and trucks to trucks though, let's compare another top-contender to the luxurious Ram 1500 Longhorn—the GMC Sierra AT4.
Does not have 48-volt lithium battery

Does not have Adaptive Cruise Control

Equipped with 33-inch tires, locking differentials and steel skid-plates

An off-road powerhouse

MultiPro six-way tailgate, with walk-up steps and stand-up desk

Rear or four-wheel drive

Five passengers

5.3-litreV-8, 6.2 litre V-8 

355HP, 383 lb-ft of torque (5.3 litre); 420HP, 460 lb-ft of torque (6.2 litre)

8-speed automatic (5.3 litre); 10-speed automatic (6.2 litre)

0-100 KPH, 5.8 seconds (Motor Trend); 2,070-lb payload; 12,100-lb towing (CrewCab 4×4)

5,015 lbs (CrewCab 4×4

)
 Ram 1500 Longhorn
48-volt lithium battery

Adaptive Cruise Control

Rear or four-wheel drive

5.7-litre Hemi V-8

395 HP, 410 lb-ft torque

eTorque

8-speed automatic

0-100 KPH, 5.9 seconds (Automobile Magazine); 1,750-lb payload; 11,180-lb towing (Crew Cab 4×4

)

5,354 lbs (Crew Cab 4×4

)

Rotary dial transmission shifter that saves console space

Excellent storage space in console and in the back with floor bins and space beneath the seats

Longhorn is hand-stamped on wooden dash trim

12.0-inch infotainment screen

Coil-over rear springs that smooth out your ride

Swing-out running boards
So, both the GMC Sierra AT4 and the Ram 1500 Longhorn have a lot of personality to offer, but in our opinion, the Ram beats out the Sierra in luxury and performance. Everytime.
What is Team Chrysler's Phone Number?
The Sales Department phone number is 905-819-0001
Where is Team Chrysler located?