Ram 1500 Multifunction Tailgate for Sale | Mississauga, Brampton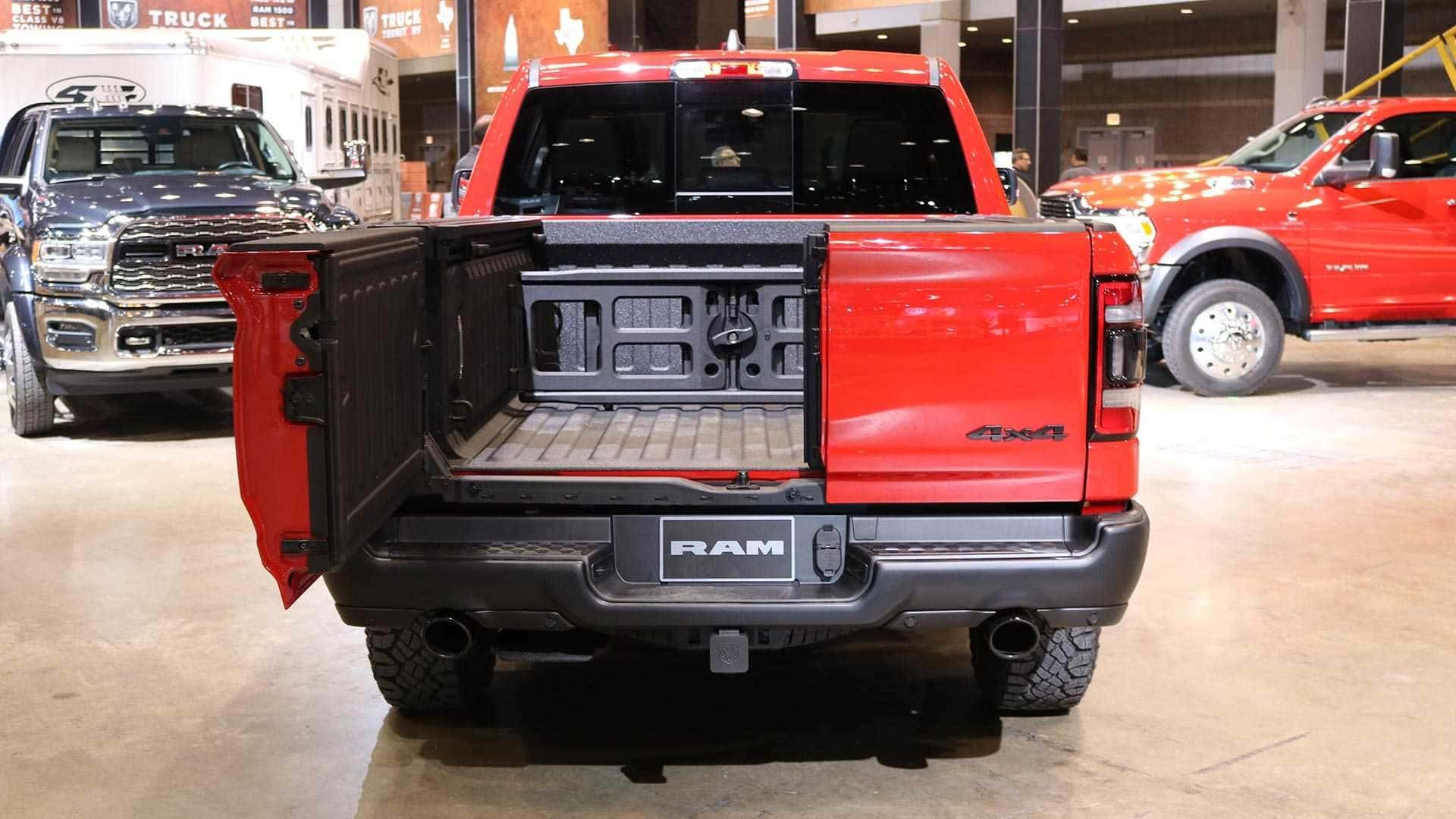 Never one to turn down a challenge, the 2022 Ram 1500 is thumbing its nose at the GMC Sierra 1500. The Sierra recently came out with the MultiPro tailgate, which flips, flops and flies in various configurations, making loading and unloading a simpler negotiation. The Ram's high functioning tailgate is offered as an option on all trims, while the Sierra will only offer theirs on more spendy trims. If you're looking for some invaluable Ram ingenuity Toronto, Oakville and Barrie, we think the 1500's Multifunction Tailgate may well be what you didn't know you needed.
Because Ram always likes to do things a bit differently, the new tailgate style reflects that vision. The tailgate splits 60/40 and both sides can be opened, like cupboard doors, to 88 degrees. It can also be operated like a single-piece, regular tailgate, either manually or with a remote. All this fancy footwork can even be accomplished with a trailer on behind. Ram says it weighs about 75 lbs more than the average 1500 tailgate and can entertain a 2,000 lb load when lowered. Standard with this tailgate is a usually optional spray-in bedliner.
Apparently it is possible to retrofit a new tailgate to an existing 2022 Ram 1500, but that would also require a new box, which could be cost prohibitive. However, if you're compiling a list of what you want in a new truck, the MultiFunction Tailgate should be both highlighted and underlined.
Wondering where to check-out one of these 2022 RAM 1500 Multifunction Tailgates? Come on down to Team Chrysler located at 777 Bancroft Drive in Mississauga or call us at 905-819-0001 to book a test drive.