Ram 1500 is the Safest Truck on the Market | IIHS Report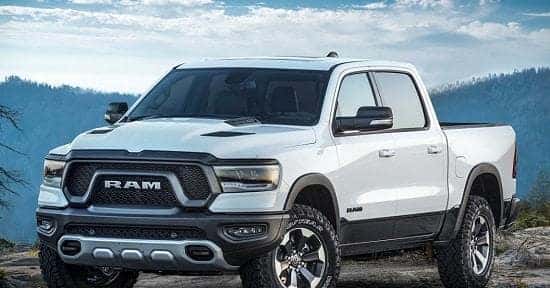 FCA is justifiably proud of itself for the latest IIHS crash-test ratings for the Ram 1500. The Ram has always been a safe truck, but with the complete re-design for 2019, the new 1500 takes the stage as the safest vehicle of its class on the market. The Ford F 150 also scored well, but got a "Poor" rating on its headlights.  Trucks are notoriously badly rated for their headlights, but the 1500 got better marks this year, beating out all but the Honda Ridgeline and the 2018 GMC Sierra. And I am sure you'll agree Toronto, Mississauga, Brampton and Barrie, that all the fun things about the new 1500 wouldn't matter quite so much if it wasn't a safe vehicle.
The 1500's Crew Cab got the all-important "Good" rating in all six crash tests, including the impressive driver and passenger small overlap tests which is no small feat. The 1500 was the first truck tested for the passenger-side small overlap crash test and passed with flying colours. It also received accolades for its forward collision prevention technology. The truck was able to come to a complete stop, avoiding a collision, at up to just over 40 KM an hour.
Here's how the  Ram 1500 stacked up against the other trucks. Stats courtesy IIHS:
What are the hours of Team Chrysler's Sales Department?
Mondays to Thursdays, 8:30 a.m. to 9 p.m.
Fridays and Saturdays, 8:30 a.m. to 6 p.m.
We are closed Sundays