Dodge Challenger SRT Hellcat Redeye Jailbreak | Toronto, Mississauga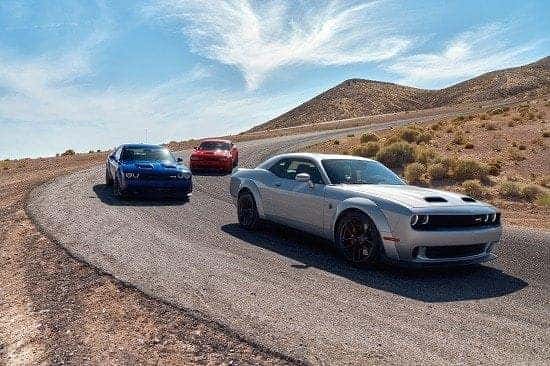 Still blue about missing out on the limited-run Dodge Challenger Demon? Well, Toronto and Mississauga Challenger fans, we've got some good news. Here comes the Dodge Challenger SRT Hellcat Redeye Jailbreak, available for sale at Team Chrysler in Mississauga serving  Toronto, Mississauga and Brampton. Even better: this one isn't a limited production vehicle until 2023, so if you want a Hellcat Redeye Jailbreak, your chances are so very, very good if you order one soon.
How will the Dodge Challenger Hellcat Redeye be like the Demon?
The SRT Hellcat Redeye will have some of the Demon electronics, including launch control, launch assist, and line lock. And both of the next generation Hellcats will possess the Demon's notorious Torque Reserve system. Feel that power, SRT fans.
When will the Dodge Challenger SRT Hellcat Redeye be available?
Dodge started delivery on Challengers to dealerships earlier this year. (Is that a line we see forming in the
Team Chrysler
parking lot?)
Where is Team Chrysler?