Jeep Grand Cherokee SRT Trackhawk | Mississauga, Brampton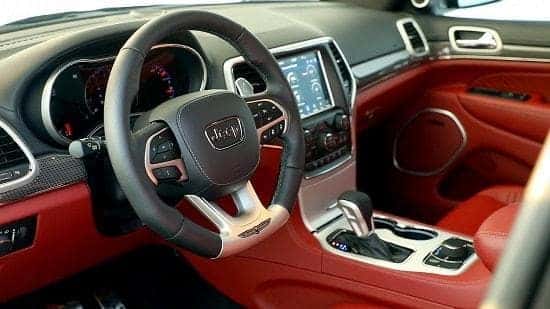 Toronto, we have Jeep Grand Cherokee SRT Trackhawks for sale here at Team Chrysler, also serving Mississauga and Brampton, and you'd be cheating yourself if you didn't book a test drive stat. I used to refer to my beloved Laredo as my "baby Grand" but there's nothing babyish about these SRT Jeeps, built for comfort and a smooth, powerful ride wherever you desire to go. This is the Grand Cherokee, rocket-booster edition.
Other carmakers offer SRT SUVs, but the
Trackhawk is a special treat
. Jeep makes a sturdy crossover and always has. You can put the Grand Cherokee SRT Trackhawk through her paces, city or highway and she's with you for every single mile, giving it. This particular Grand Cherokee can give it in the power department: 0 to 60 in 3.5 seconds. Do you need that much power? Put it this way: it's good to know you have options. Like 707 horsepower.
We'd love to book your test drive in the
Jeep Grand Cherokee SRT Trackhawk
. Feel what all the fuss is about behind the wheel. We're Jeep experts. Come see us and get your summer off to a roaring start.